Farmers Union Enterprises Donates 150,000 Pounds of Pork Ribs to Five States
Farmers Union Enterprises teamed up with South Dakota Farmers Union to donate 30,000 pounds of pork ribs to Feeding South Dakota.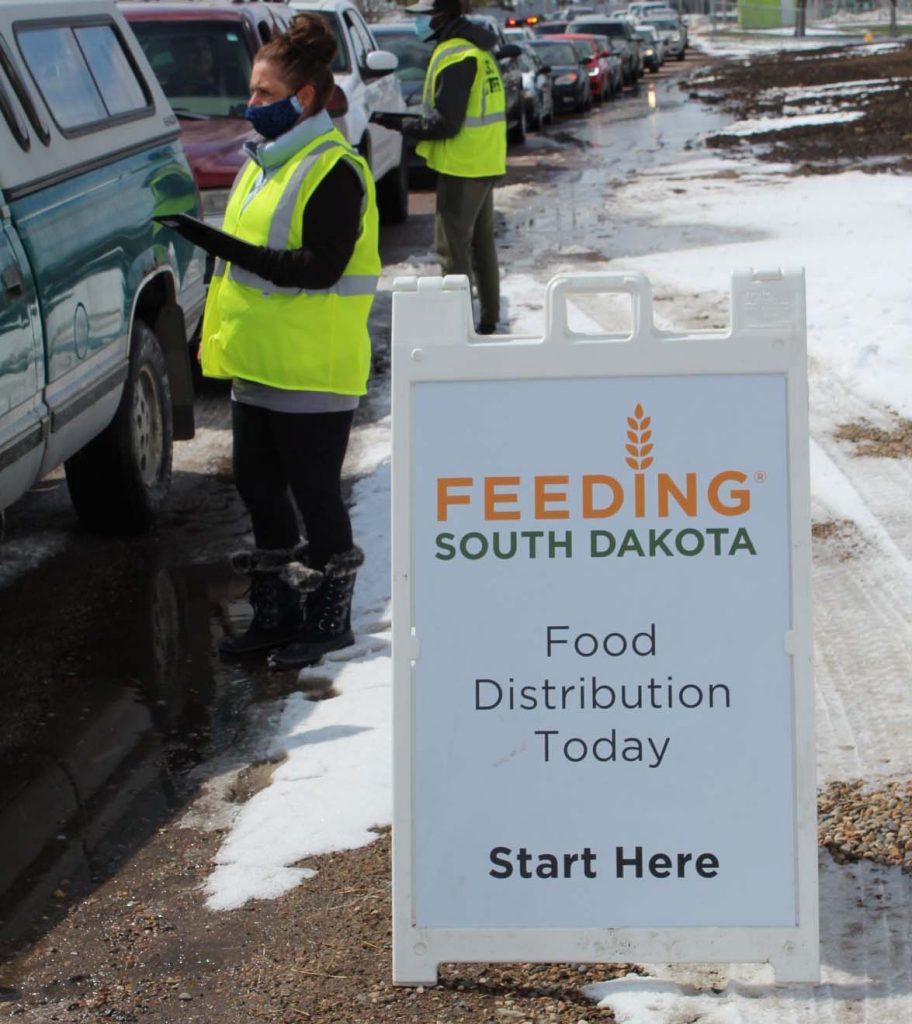 "Because of COVID-19, many families have seen their grocery budget shrink. We saw a way to help not only feed families, but keep our employees working," explains Doug Sombke, President of Farmers Union Enterprises (FUE). Sombke is also President of one of the state's largest farm and ranch organizations, South Dakota Farmers Union (SDFU).
The donation comes at a time when demand for food has nearly tripled, due to job losses during the COVID-19 pandemic, explains Jennifer Stensaas, Communications Coordinator for Feeding South Dakota. "Many we are serving today have never needed food assistance before," she says. "We are grateful Organizations like South Dakota Farmers Union have joined forces with us to help meet this increase in demand."
Feeding South Dakota partners with more than 275 agencies to provide food to those facing food insecurity in all 66 counties across South Dakota. During the pandemic, to keep volunteers and those they serve healthy, Feeding South Dakota closed food pantries in Rapid City and Sioux Falls. Instead the organization established mobile distribution centers, where South Dakotans can receive emergency food boxes.
We're all in this together
Farmers Union Enterprises is made up of several businesses — the dividends of which help fund Farmers Union organizations in South Dakota, North Dakota, Minnesota, Montana and Wisconsin as well as Farmers Union Enterprise programs and National Farmers Union.
All told Farmers Union Enterprises donated 150,000 pounds of pork ribs to various food pantries in the five states it supports.
The pork ribs are from Redwood Farms, one of the entities in the Farmers Union family of businesses owned by Farmers Union Enterprises. Redwood Farms supplies premium pork products to high-end restaurants in New York, Chicago and other cities across the U.S.
With many restaurants closed due to COVID-19, Redwood Farms saw a sharp decline in demand. "We needed to make room in the freezers otherwise, we'd have to stop production. That would mean job losses. Donating allows us to help others, and keep our employee team working," explains Sombke, a fourth-generation Conde farmer.
Today, Sombke's three sons all work on the family farm where they raise crops and operate other value-added enterprises. Sombke says like most Americans, COVID-19 has dramatically cut incomes for South Dakota's family farmers and ranchers.
"We are all in this together," Sombke says. "COVID has impacted all of us – urban and rural alike."
To learn more about how South Dakota Famers Union works to support family farmers and ranchers, visit www.SDFU.org.