Presidents of South Dakota and Iowa Farmers Union Praise Governor Noem and Governor Walz for Support of Ethanol Industry and Family Farmers
In an October 9, 2019 letter, South Dakota Governor Kristi Noem and Minnesota Governor Tim Walz outlined a path forward for President Trump and the Administration when it comes to supporting the country's family farmers and ethanol industry.
Farmers Union Presidents from South Dakota and Iowa are grateful to Noem and Walz.
"On behalf of our members I want to say, "Thank you." Governor Noem and Governor Walz have shown great leadership on behalf of our family farmers and the ethanol industry our rural states depend upon," says Doug Sombke, SDFU President and fourth-generation crop and cattle producer.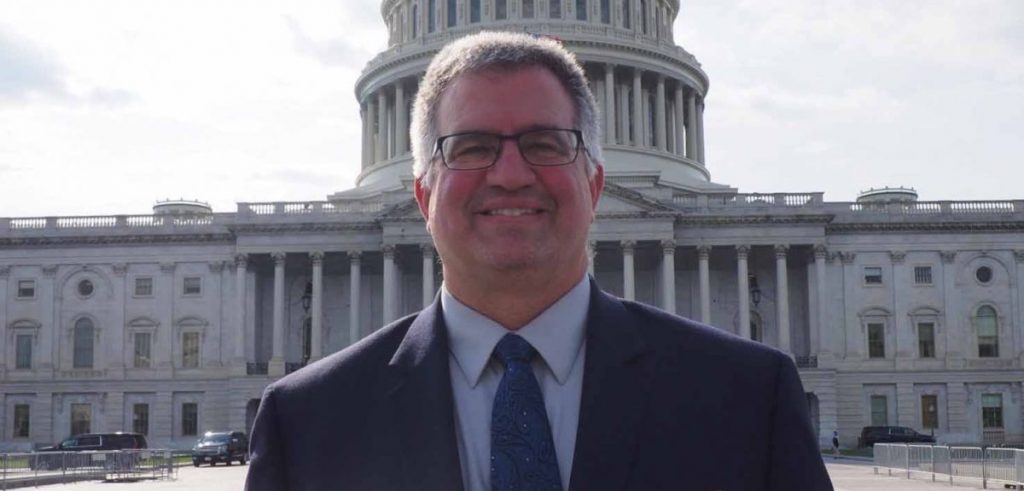 In their letter the governors urge the President and Administration to hold EPA accountable to enforce the Renewable Fuels Standard (RFS) in 2020. The RFS requires refineries blend a minimum of 15 billion gallons of biofuels, like ethanol. The letter also encourages the EPA to embrace higher ethanol blends, like E30.
Farmers Union leaders say this is a positive step. "President Trump and his Administration broke the Renewable Fuels Standard when they permitted an outrageous number of small refinery exemptions. The Governors's suggestions help correct the overreaching activities of the EPA," says Iowa Farmers Union President, Aaron Lehman.
Looking to 2020, the leaders of South Dakota and Iowa Farmers Union will join with their nearly 17,000 family farmers in watching to see how the President and Administration respond to the Governors' request."One of our most important jobs right now is to be vigilant," Sombke says. "We have no doubt that the petroleum lobby will do all it can to tamper with the forthcoming proposed regulations."
Walz and Noem are chair and vice chair of the Governor's Biofuels Coalition. To view their letter visit this link: https://www.governorsbiofuelscoalition.org/wp-content/uploads/2019/10/GBC-WH-Biofuel-Plan-Letter-Final-10-8-19.pdf.
To learn more about the Governor's Biofuels Coalition, visit https://www.governorsbiofuelscoalition.org/.