S.D. Farmers Union Applauds S.D. Attorney General for Supporting Cattle Producers
On behalf of the state's cattle producers, S.D. Farmers Union President, Doug Sombke, thanks S.D. Attorney General, Jason Ravnsborg for joining with other states in signing a letter urging U.S. Attorney General William Barr to move forward on a federal investigation into national price fixing by meat packers.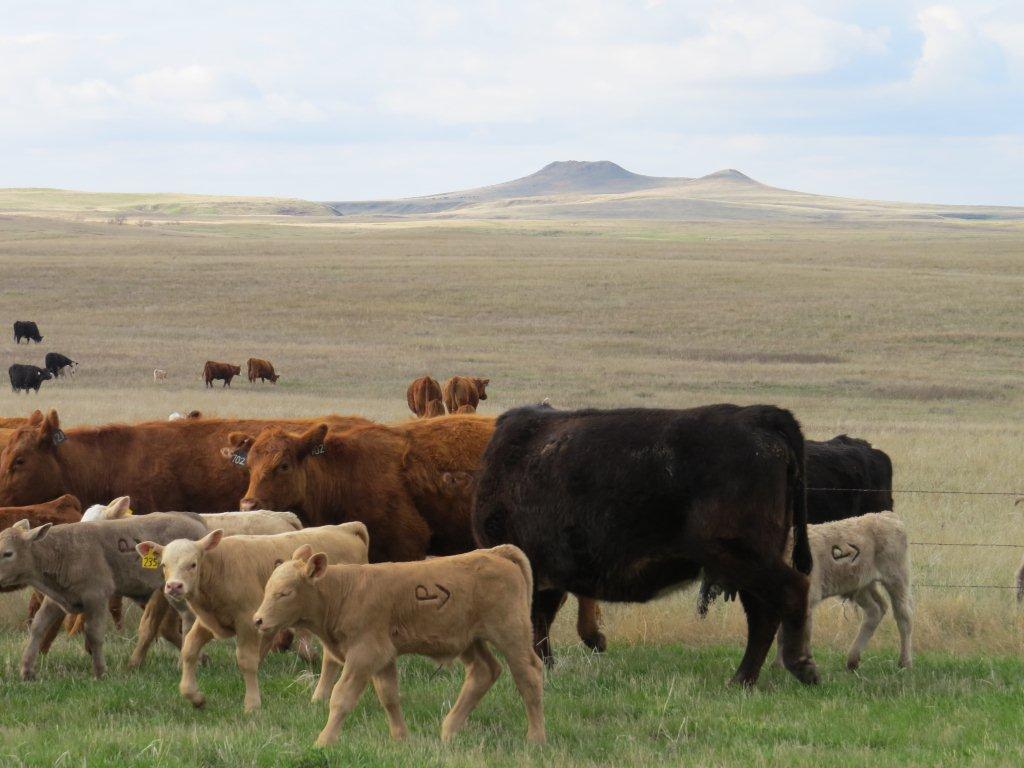 "We appreciate our Attorney General exhibiting leadership and standing up for our state's cattle producers," says Sombke, a fourth-generation Conde crop and cattle producer.
Sombke explains, COVID-19 pandemic took a cattle producer issue and made it a consumer issue. According to an April 9 study released by Oklahoma State University U.S. cattle producers have lost $247 a head on finished cattle. And the prices have dropped since then.
As consumers rush to stock up on meat, packers more than doubled the boxed beef price they charge grocery stores. As of May 5, boxed beef price was 55 percent more than the price producers were paid for live cattle.
"What is happening today, is exactly what we have been saying would happen if meat packing monopolies were not broken up. In a time when many consumers are losing income, the price of meat is going up in the grocery stores," Sombke says. "I say meat packing because this is not just a cattle issue. This monopoly impacts all meat producers – pork and poultry too."
Packer price fixing has impacted cattle producers for more than two decades. The repeal of country of origin labeling (COOL) in 2015 accelerated the pain – markets dropped by 60 percent in some cases. Markets became even more grim when the current Administration closed the oversight division – Grain Inspection, Packers and Stockyards Administration (GIPSA). "This investigation needs to happen today. The heartland is hurting. Farmers and ranchers have been under the pressure of this abuse from packers for decades. It needs to stop," Sombke says. "The DOJ cannot ignore this problem any longer."
In addition to applauding Ravnsborg's actions, Sombke calls on President Trump to follow through on his commitment to farmers. "He says he is the champion of farmers. Prove it. This is his opportunity to do what no other President has done – stop the corruption among meat packers. Clinton didn't do it. Bush didn't do it. Obama didn't do it. Now, it's Trump's turn."
Make a call today
South Dakota's Attorney General Ravnsborg joined with state's Attorney Generals from North Dakota, Colorado, Missouri, Montana, Arizona, Idaho, Iowa, Minnesota, Nebraska and Wyoming.
Many agriculture organizations, like Farmers Union support his efforts. However, at this point, the industry's checkoff organization, the National Cattlemen's Beef Association (NCBA), has yet to sign on. Sombke urges cattle producers and its supporters to call on the NCBA asking them to support the DOJ investigation into meat packer price fixing.
NCBA can be reached by calling, 1-866-BEEF-USA (1-866-2333-3872).